News > ILCM In The News
At the intersection of criminal and immigration law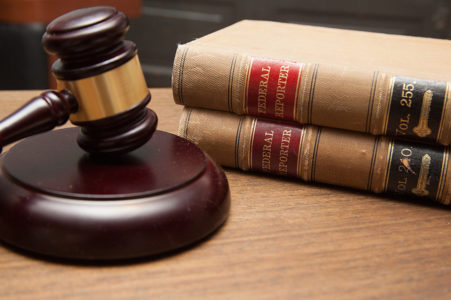 Posted on Apr 17 2017
"Can I be deported if …?"
Effective assistance of counsel hangs on the answer to that question. That's what the Supreme Court held in Kentucky vs. Padilla, decided back in 2010. The Padilla Project of the Immigrant Law Center of Minnesota (ILCM) helps public defenders across Minnesota get the answer right.
The Padilla Project helps to protect both immigrants involved in the criminal justice system and the lawyers who represent them. In Minnesota, only the Hennepin County public defender has an in-house immigration law consultant.  For all other public defenders across the state, Susan Jorgensen Flores and ILCM's Padilla Project offer advice when a defendant is also an immigrant.
The most important part of the job, Jorgensen Flores says, is to "make sure clients are informed and know what to expect as immigration consequences from any guilty plea." Immigration consequences of a conviction (whether after a guilty plea or a trial) or even of deferred prosecution vary, depending on the immigration status of the person involved. Immigration law is extremely complex. Immigration policies and enforcement can change rapidly. That makes it difficult for defense attorneys – who are not immigration law specialists – to advise immigrant clients.
Most criminal cases are resolved by guilty pleas, with people looking for a good result in a plea deal. That was what happened to José Padilla, the defendant in Kentucky vs. Padilla. He pleaded guilty to transportation of a large amount of marijuana. A guilty plea means a conviction, and his conviction was grounds for deportation – even though he was a 40-year legal resident of the United States and a Vietnam vet with honorable service. Padilla said his attorney told him, incorrectly, that someone with his length of legal residence didn't need to worry. That was true at one time, but not any longer.
As the Supreme Court wrote back in 2010:
"Changes to immigration law have dramatically raised the stakes of a noncitizen's criminal conviction. While once there was only a narrow class of deportable offenses and judges wielded broad discretionary authority to prevent deportation, immigration reforms have expanded the class of deportable offenses and limited judges' authority to alleviate deportation's harsh consequences."
If anything, the consequences of involvement with the criminal justice system have grown harsher since 2010, and especially since January 20, 2017.
Typical cases in which Minnesota public defenders seek advice involve charges of DUI, drugs, or domestic violence. While a DUI, for example, is "not generally" a deportable offense, there are exceptions.
The consequences vary not only according to the offense charged, but also according to the person's immigration status. An immigrant may be a legal permanent resident, an undocumented immigrant, someone temporarily in the United States with any of more than a dozen types of temporary visas, or someone whose visa application is in process.
With 16 years of immigration law practice, Jorgensen Flores has headed ILCM's Padilla Project for the past two years. Back in March 2015, she recalls, the project got 43 calls for attorney consultations. That number increased to around 100 a month as the state public defender's office emphasized the importance of consultation. Then came the new administration and decidedly aggressive and hostile immigration enforcement. The number of attorney consultations rose to 168 in February and 183 in March.
"What's hitting the fan now," Jorgensen Flores says, is that "any crime will make you an enforcement priority, if you are otherwise deportable." That makes the work of ILCM's Padilla Project more important than ever.