News > Immigration In The United States
Trump appeals travel ban ruling to Supreme Court: What's next?
Posted on Jun 13 2017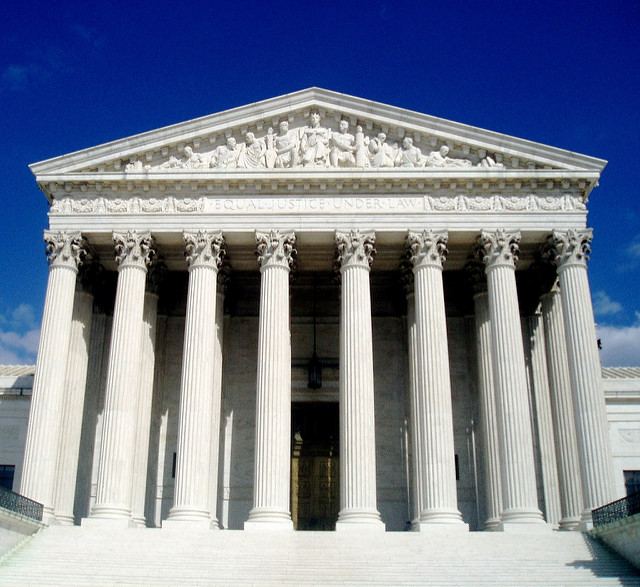 The Trump administration appealed the Fourth Circuit's preliminary injunction against Trump's travel ban to the U.S. Supreme Court. Under normal timing, the Supreme Court would decide whether to hear the case at all, and neither that decision nor actual arguments on the case would happen until after the Court's summer recess.
Instead, the Trump administration is asking for an expedited ruling, before the Court's summer recess. The appeal also asks the Supreme Court to order:
A stay of the Fourth Circuit preliminary injunction against the travel ban until after the review is heard;
A stay of the Hawaii Federal District Court preliminary injunction against the travel ban and refugee ban parts of the executive order. (The district court order was mostly affirmed by the Ninth Circuit after the Trump motion was filed.)
If the Supreme Court granted both of these requests, the travel ban would go into effect some time in June. That is also problematic, argues Marty Lederman, a constitutional law scholar currently at Georgetown University, who previously served as a Deputy Attorney General. According to Lederman, the executive order set the term of the travel ban at 90 days, and that means it would expire before the Court returned from its summer recess:
"Section 2(c) of the Order provides that "the entry into the United States of nationals of [the six designated] countries be suspended for 90 days from the effective date of this order."  And Section 14 of the Order specifically provides that the "effective date" of the Order was 12:01 a.m. on March 16.  Accordingly, the E.O. itself provides that the suspension prescribed in Section 2(c) ends at 12:01 a.m. on Wednesday, June 14, whether or not any courts have enjoined its implementation in the interim."
The Supreme Court has two options at this point:
It could agree to hear the appeal, and grant the stays of the lower court injunctions. If it did this, the travel ban would go into effect but, no matter how the time is counted, would expire before a Supreme Court hearing on the case some time after October 1;
It could agree to hear the appeal, but deny the stays. That would leave the lower court injunctions in place until the next Supreme Court term.
This all seems a lot like inside baseball, but if you want to follow the story further, here are some places to start: