News > Immigration In Minnesota
Eh Mwee: Building bridges in five languages
Posted on Sep 08 2017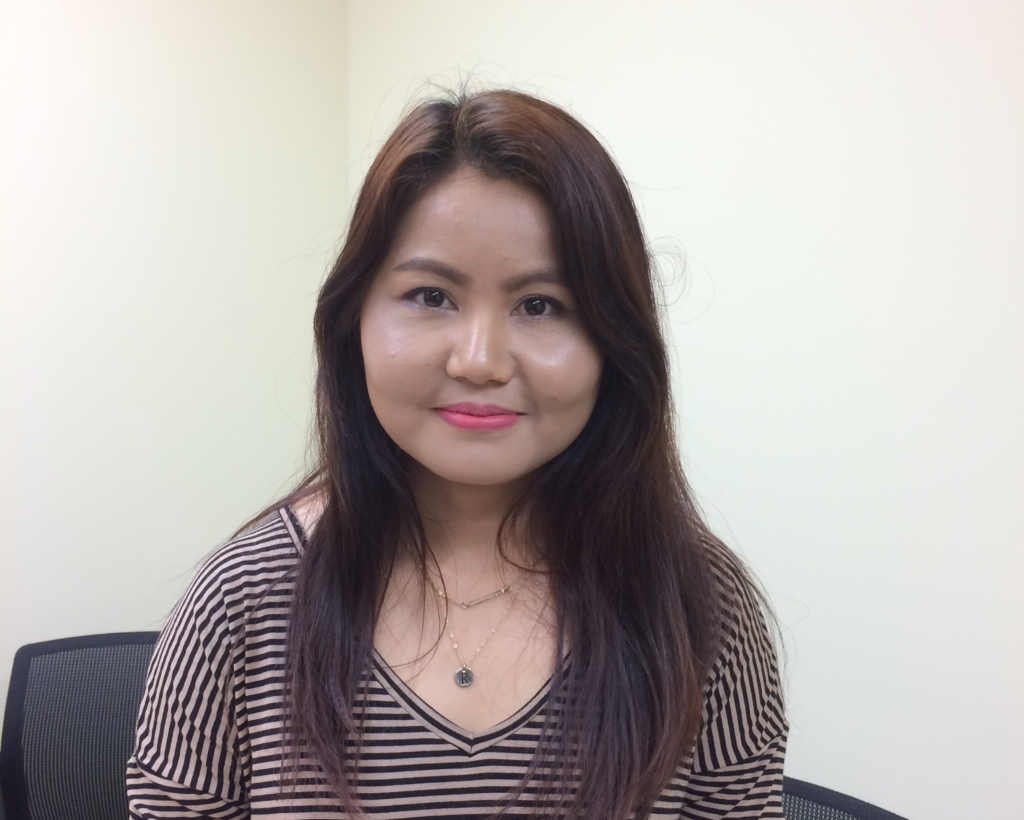 Eh Mwee is a bridge builder, though she looks too small to do that work. The bridges she builds reach from employers in Mower and Freeborn counties to Karen and Karenni refugees looking for jobs in their new home.
Eh Mwee grew up as one of those refugees, born in Burma but fleeing with her mother to a refugee camp in Thailand when she was just two months old. She was five when her mother died, and then lived with an adoptive family in the camp. Growing up without a home or country, she knew she wanted both – and more.
"When you live in a refugee camp," Eh Mwee explains, "you don't have a chance to go to college." Refugees were restricted to the camp, not allowed to live or work outside the camp, and always considered illegal in the rest of the country. Their choices are to live and die inside the camp, to win resettlement in a third country, or to return to their home country. People of Karen and Karenni ethnicities still face persecution in Burma, so that was not an option.
Eh Mwee wanted more than a life behind fences. She wanted an education, a real home, even a car. She decided to seek resettlement. Waiting to turn 18, when she could apply for resettlement, she finished high school and studied English in the camp. Along with 250 others, she applied for one of 20 spots in the English Immersion Program, and got into the 10-month program.
Of the five languages she speaks, Eh Mwee says, English is the hardest.
Getting permission to come to the United States took years. Like all refugees who apply to enter the United States, she filled out applications, was interviewed by U.S. officials, waited for background checks and medical checks, and then had even more interviews. Finally, after 22 years in a refugee camp, she was approved for a U.S. visa.
Now 30, Eh Mwee has accomplished many of her dreams, including her first car, a job, and buying a home, where she lives with her husband and four-year-old daughter
At the Workforce Development Center, her job title is Karen Outreach and Job Search Instructor. She interprets, sits in on meetings with employers, finds resources, and helps her clients fill out forms and prepare resumes and applications.
Language is a barrier to success, so her interpreting is vital. She speaks Burmese and Thai, as well as two Karen languages – Po and Ska. Usually, she communicates with Karenni people in Burmese.  Once a client is hired, she may go with them to the job orientation and help them to understand expectations and safety procedures.
Immigrants' first goal is a job, she explains, and then a home. She says most Karen and Karenni immigrants are shy and quiet, and make good neighbors.
"We love being with friends and other family members. Usually we go to church together. On birthdays, we call it thanksgiving worship, not a party. We gather everyone together and eat together. We like being friends with others and we like to help each other a lot."