2017 Fall Event: Immigrant Justice in Today's Reality


Minnesota History Center – October 12, 2017
On Thursday, October 12, 2017, community members, leaders from Minnesota's legal community, corporations, and foundations, and legislators and other public servants joined us at the Minnesota History Center for a cocktail reception and program featuring national guest speaker, Joseph Levin, Jr., co-founder of the Southern Poverty Law Center.
Following Mr. Levin's remarks, MinnPost reporter Ibrahim Hirsi facilitated a lively panel discussion with Joseph Levin, Jr., John Keller, ILCM Executive Director, ILCM Board Member Maya Salah, and Senator Patricia Torres Ray.
Proceeds from the event benefit the Immigrant Law Center of Minnesota's programs, which enhance opportunities for immigrants and refugees through legal representation, education, and advocacy with diverse communities.
Our Deepest Appreciation to Our
Fall 2017 Event sponsors:
Champion Level:
Matt Entenza and Jeannie Fox Entenza
Leader Level:

Ally Level:
Bill Mahlum and Donna Allan
   


Advocate Level:
Robins Kaplan LLP
Fredrikson & Byron P.A.
Lindquist & Vennum
US Bank

Friend Level:
Steven Thal, PA
Bremer Bank
SEIU Minnesota State Council
Hiawatha Academies
University of Saint Thomas School of Law
The Sherwin Williams Co.
* * *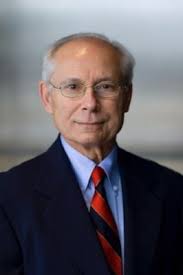 Joseph, J. Levin, Jr., Co-Founder, Southern Poverty Law Center
A native of Montgomery, Joseph J. Levin, Jr. is co-founder of the Southern Poverty Law Center. From 1971 until 2004, he served the Center in various capacities, including Legal Director, Chair of the Board, President & CEO, and General Counsel, retiring in 2016. He continues to serve the Center as an emeritus member of the board.
In 1976, Mr. Levin left the Center to join the Carter Presidential Transition Team and supervise the Department of Justice transition team. He had special responsibility for analysis of Department of Justice national security oversight of the CIA, FBI, NSA, and Military Intelligence functions. Mr. Levin went on to serve as Special Assistant to the Attorney General and Chief Counsel of the National Highway Traffic Safety Administration.  In 1977, in that capacity, he represented and advised NHTSA in dealings with the Department of Transportation, Congress, the courts, federal and state agencies, and the private sector. He had principal responsibility for the massive recalls of defective Firestone "500" steel-belted radial tires and for the Ford Pinto due to defective fuel tanks.
With extensive litigation experience, Mr. Levin has been involved in over 50 major civil rights cases. His better-known cases include the landmark sex discrimination case of Frontiero v. Richardson, 411 U.S. 677 (1973), and the private segregated school case of Gilmore v. City of Montgomery, 417 U.S. 556 (1974). From 1979 until 1996, Mr. Levin engaged in the private practice of law in Washington D.C. A 1966 graduate of the University of Alabama Law School, Mr. Levin served in the U.S. Army, Military Intelligence branch, from 1967 to 1969. He is admitted to practice in Alabama, North Carolina and the District of Columbia.