previous slide
next slide
Strengthening Immigrant Families and Communities
Supporting the pursuit of the American Dream
Advocating for immigration reform
About ILCM
Immigrant Law Center of Minnesota (ILCM) is a nonprofit agency that provides immigration legal assistance to low-income immigrants and refugees in Minnesota. ILCM also works to educate Minnesota communities and professionals about immigration matters, and advocates for state and federal policies which respect the universal human rights of immigrants.

In 2016, ILCM celebrates 20 years of service and growth with Minnesota's immigrant and refugee communities. Over the last 20 years, ILCM has assisted more than 23,000 immigrants to secure legal status in the United States, and to overcome the challenges of obtaining work authorization and citizenship. Our services help break down barriers and make meaningful improvements to immigrant families' lives, allowing them a safe and sustainable future in Minnesota.
Intake Hours
Mon, Tues, Wed
12 pm - 1:30 pm
Thursdays
6 pm - 7:30 pm
Please call our client line at
1-800-223-1368 during intake hours to schedule an appointment to speak to a legal staff member.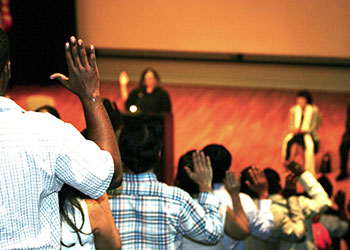 ILCM offers quality immigration legal assistance to immigrants and refugees of all nationalities.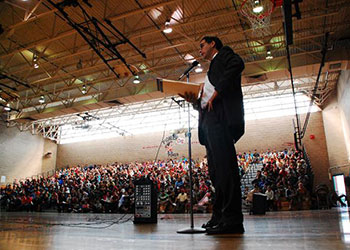 ILCM provides legal assistance, education, and advocacy to advance the fundamental human rights of immigrants and refugees.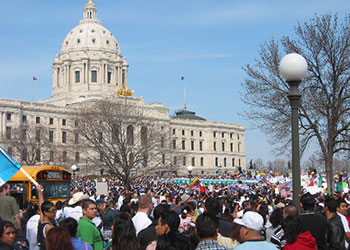 Learn about immigration issues in Minnesota and nationally.
Support ILCM
Your donation supports ILCM in creating a more welcoming Minnesota for all.
Donate to ILCM
Subscribe to Our Newsletter
Sign up to receive communications from ILCM that will keep you updated on our work.
Subscribe Now